I am primarily a wedding photographer in Los Angeles and Orange County. Wedding photography is how I started both photo and video, teaching myself through the school of hard knocks (I was originally a computer programmer). This has given me a unique and original way of capturing a wedding day, along with making it personal and near to my heart. I genuinely care about each and every one of my clients, which is an important thing when dealing with such an important day.
Engagement Photography | Los Angeles + Orange County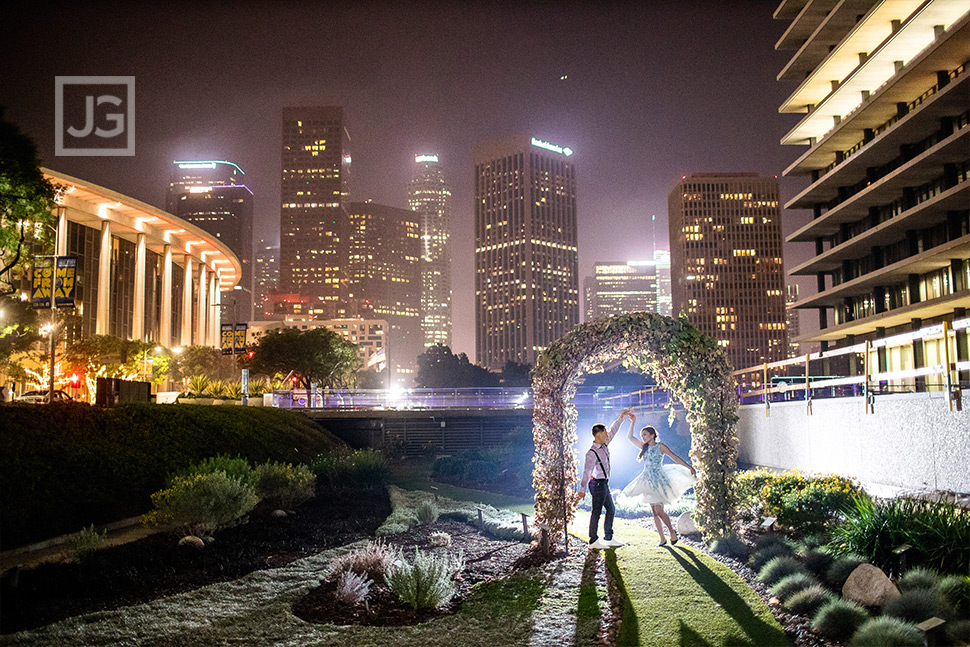 One of the things that distinguishes a wedding photographer is what they can produce in the engagement portrait session, which is not bound by the time and location restraints of a wedding day. Engagement photography allows us to capture the couple in our light, in our vision, and in our own style. It shows how we represent the couple and how we want to show the couple to the world, seeing them with our eyes and our lenses. Check out a slew of engagement photography in Los Angeles and OC on our wedding photography blog (with my wife and co-conspirator, Judy).
Astrophotography for a wedding couple, Yes Please!
I have taken my wide-field astrophotography experience and applied it to my wedding couples, creating unique and amazing wedding photography with the Milky Way as a stunning backdrop. It's a hard thing to do and to do well, especially with an amateur couple that has no experience in modeling. But I've created a process that allows me to capture my couples with the Milky Way, making it comfortable, fun, and engaging. To see some examples, check out my astrophotography and Milky Way wedding and engagement photos. Please note that ALL of those images are single exposures, with only post production in Lightroom. I have a rule of trying to create the most original and authentic images possible, so I take much pride in doing astrophotography with no compositing or manipulation (but it does involve precise settings and good light painting!).
Locations with minimal light pollution
One of the major considerations with doing astrophotography is choosing an ideal location. Light pollution is a huge deterrent for engagement and wedding photography, since it requires such long travel times. A couple that wants the unique backdrop for photos has to also take the time to travel to those amazing locations. Some great locations include Joshua Tree, the Mojave Desert, Death Valley, the Salton Sea, Sequoia National Park, and other remote locations that are at least one hour away from major metro regions. Here is an example of engagement photography in Joshua Tree with the Milky Way. Here is another example of engagement photos in a ghost town (Nelson, Nevada). Here is also another one done in Sequoia National Park with the Milky Way.
Wedding Photographer | Los Angeles + Orange County
Being a wedding photographer in Los Angeles offers some truly amazing and unique wedding venues and locations for shooting. There is a wide variety of texture and culture in LA, from the beautiful and iconic beaches (Santa Monica, Malibu, and Redondo Beach to name a few) to many varied parks (Griffith Park for example) to the urban backdrop of downtown Los Angeles.